1-Year-Old Toddler And 2 Other Infants Killed In Horrifying Palm Beach Car Incident
Two infants and a toddler were killed when a car struck them in Palm Beach County. The 1-year-old boy was dragged 100 feet in his stroller when it was caught in the car's back wheels, a 9-year-old girl and another 6-year-old were the other victims killed.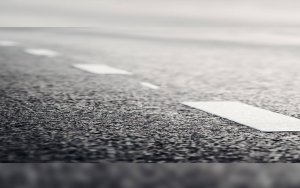 "The woman was just lying on the street bleeding from her head," one witness told The Florida Highway Patrol.
Different reports say, the three children were with the same woman; the Post says police do not believe the children were related; and the Florida Highway Patrol, which gives the children's ages as 9, 6 and 1, says the woman was taking care of the little boy.
Police sources say the driver of the Volvo involved, whose alleged identity was given by the Post but has not been confirmed by police, told them she was creeping forward at the intersection in anticipation of the red light turning to green, but she accidentally hit the accelerator. It's not clear whether the light was red or green when the car entered the crosswalk.
After the pedestrians were hit, the Volvo hit a parked car, causing a chain reaction in which at least three other vehicles were hit. The Post says, police did not hold the 32-year-old driver, but reports said she was taken into custody. She was also brought to a hospital after telling officers she has a medical condition.
Powered by WPeMatico