4 Injured in Rollover Crash in West Palm Beach
Four people injured in a rollover crash, Palm Beach County Fire Rescue said.
The wreck happened near Coconut Boulevard and 87th Street North causing a delay in traffic.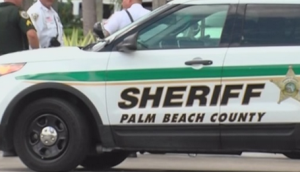 First emergency responders reported a four-vehicle crash including a rollover with one person inside, according to fire officials. The four people involved were transported to local area hospitals with undetermined injuries.
Attorney Jason Weisser of Schuler, Halvorson, Weisser, Zoeller and Overbeck comments on this car crash in West Palm Beach:  "This is a serious accident that unfortunately had a death.  A major cause of accidents is from distracted driving.   Please always pay attention to the road when you are behind the wheel.  If you've been injured in an accident, make sure you are properly represented by an experienced trial accident attorney."
Facts About Rollover Crashes
A vehicle rollover is one of the worst things that can happen to anyone on the road. Although rollovers occur in only about 3 percent of all serious crashes, they account for about 30 percent of people killed while riding in a passenger vehicle.
Rollovers don't have to be so deadly. There are ways to prevent it. Ways  to prevent vehicle rollovers include:
Rollover-avoidance technologies
Better vehicle design
Enhanced safety systems
Stronger government regulations
Safety belts
Applying the safety precautions above would greatly reduce the number killed and injured by half or more.
How do rollovers work? This primer will explain how rollovers happen, and how the government's rollover tests work.
Given the right circumstances, any vehicle can roll over. However, taller, narrower vehicles such as SUVs, pickups, and vans are more susceptible to rollover than traditional cars are.
In conclusion, to prevent a rollover, the most important thing you can do is to have tires filled to the recommended inflation levels. Also, ensure that the tires have a lot of tread on them for better grip.
The post 4 Injured in Rollover Crash in West Palm Beach appeared first on Traffic Center.
Powered by WPeMatico