6-Month Old Killed By SUV In Martin County
A young Martin County mom pushing her 6-month old boy along a windswept sidewalk stopped the stroller to adjust its cover and at that moment a SUV driver backed out of a parking lot and fatally hit the child, Florida Highway Patrol officials and witnesses said.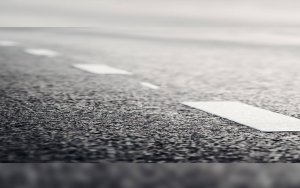 The horrific accident happened as a little girl and her mom were headed along Port Salerno.
The driver was identified as a 34-year-old man who had been collecting scrap metal outside an apartment building.
A worker at a nearby gas station said, he saw the SUV was pulling back fast and that the lady was pushing the stroller when the SUV hit the baby. He kept going back. He didn't see.
The baby was under the SUV.  The baby was on the ground and he pushed the van back one more time, a Florida Highway Patrol official said.
After the driver realized what happened, he stopped and ran out to help. The baby was rushed to a hospital in Martin County where he was pronounced dead.
Traffic and Accident News Provided By Traffic Center News
(www.trafficcenternews.com)
Powered by WPeMatico