A 2013 Porsche Struck Car – Two Dead On Lake Worth Road Near Greenacres
A crash involving two vehicles near Greenacres has killed two men.
The crash happened when a 2013 Porsche struck a car and killed two men in Greenacres, the Palm Beach County Sheriff's Office said.
The crash took place north of Lake Worth Road and west of Haverhill Road.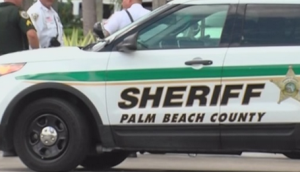 Juan Hernandez, 29, and Angel Xon, 47, both of suburban West Palm Beach died in the crash. They were passengers in a 2007 Honda CRV driven by Jame Avila, 43, who also sustained non-life threating injuries.
The Porsche Panamera's headlights were turned off when it sped into the intersection and ran a stop sign. Its front end had a "violent collision" with the rear of the passenger side of the Honda, investigators said in their crash report. The force of the crash threw Hernandez and Xon from the car.
The sheriff's office did not release a description of the driver.
Authorities are investigating the crash. It was not immediately clear if drugs or alcohol played a role in the crash.
First emergency responders arrived at the site of the crash soon after the accident happened.
This route is partially blocked due to the severity of the crash, causing traffic delays. It best to use alternative routes such as 10th Avenue N or Melaleuca Lane.  This will will help first responders to be able to quickly clear the accident scene
West Palm Beach attorney Jason Weisser of Schuler, Halvorson, Weisser, Zoeller and Overbeck comments on this crash with two dead and another injured in Greenacres:  "This is a tragic accident. Certainly it will be important to see what the Sheriff's Office investigation reveals as to why this drivers headlights were off and whether any alcohol or drugs were involved.  If you've been injured in an accident, make sure you are properly represented by an experienced trial accident attorney.  Please call my office for a free consultation."
The post A 2013 Porsche Struck Car – Two Dead On Lake Worth Road Near Greenacres appeared first on Traffic Center.
Powered by WPeMatico