Accident With Fire Leaves Two In Critical Conditions In Vero Beach
A Stuart man is in critical condition at the Indian River Medical Center in Vero Beach after the semi-truck he was driving struck a concrete barrier, overturned and became engulfed in flames in Indian River County, the Florida Highway Patrol said.
The accident occurred on the Interstate 95 entrance ramp, spokesman Lt. Alvaro A. Feola said. The 29-year-old driver who was traveling north on Interstate 95 was reported to have been traveling at 100mph when he lost control of his vehicle, Feola said.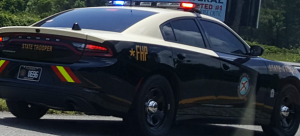 He escaped with burn injuries as fire overtook his truck, Feola said. Debris from the crash struck a passing SUV, which sustained structural damage, according to the report. The SUV driver suffered major injuries, Feola said.
First emergency responders arrived soon after the crash happened and both victims were transported to Indian River Medical Center. Both victims suffered 3rd degree burns and were said to have lost extensive body tissue and fluid. Both are in critical conditions in the ICU.
Reacting to the crash, the FHP spokesman said the fiery crash was as a result of traveling at high speed. He appealed to drivers to obey traffic laws; speed limits and to be mindful of other road users.  The crash remains under investigation and we will update this story when when more information is available.
South Florida attorney Jason Weisser of Schuler, Halvorson, Weisser, Zoeller and Overbeck responded to this unfortunate car accident:   "This is a major accident that has serious injuries. At this time the injuries were very serious.  We always hate to hear about anyone that was involved in a fiery class.  We hope for  everyone involved that the injuries recover quickly.  Please be careful whenever you are driving a motorcycle, car, SUV or truck.  If you have been injured in an accident, call my office for a free consultation to find out what are your rights".
Powered by WPeMatico