Adults Hospitalized After Rollover Accident On Hypoluxo Road in West Palm Beach
A rollover accident has injured three people and is causing traffic delays in West Palm Beach, authorities said. Palm Beach County Fire Rescue says the crash is on Military Trail and Hypoluxo Road.
Palm Beach County Fire Rescue says two vehicles were involved in the accident with one vehicle on its side. One of the drivers involved, a Boca Raton man is suspected of driving under the influence.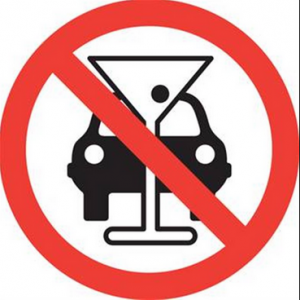 A 26-year-old West Palm Beach resident complained of pains from injuries suffered during the crash at Military Trail and Hypoluxo Road, according to the Palm Beach County Sheriff's Office.
A man was driving a Chevrolet Camaro that was seen speeding on Military Trail. Witnesses told police they had seen the Camaro driver drinking alcohol prior to driving, according to an incident report.  The car ran a red light and crashed into a Chevrolet Impala in the intersection, police said. Three people in the Impala suffered various serious injuries at the scene. They were transported to a local hospital.
Palm Beach County Fire Rescue is on location and the investigation is ongoing. Roads are closed, avoid area if possible. Charges of felony DUI involving great bodily injury are pending.
Accident attorney Jason Weisser of Schuler, Halvorson, Weisser, Zoeller and Overbeck responded to this unfortunate crash:   "This is a tragic accident here in West Palm Beach.  It is especially unsettling to see a crash that appears to have happened because of a driver being impaired.  Please be careful whenever you are driving a motorcycle, car, SUV or truck.  If you have been injured in an accident, call my office for a free consultation to find out what are your rights".
Drunk Driving Penalties in Florida
If you drink alcohol and drive you dramatically increase your chance of being in a crash. In addition, if you are pulled over and the officer asks you to take a blood, urine or breath test you are required to comply. Florida has the "Implied Consent Law". When you sign your drivers license you have agreed to take these tests upon request. Refusal to take any of the tests will result in an immediate suspension for one year. A second refusal will result in an 18 month suspension.
Powered by WPeMatico