Miami Woman Dies After Highway Crash On Turnpike In Delray Beach
A 20-year-old woman died at the scene after her car was sideswiped by another vehicle, pushing her into a canal.
Miami woman died on Florida's Turnpike when a car left its southbound lane just north of Atlantic Boulevard, hit her car and then pushing it into a canal.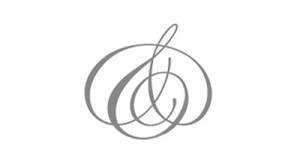 The woman died at the scene of the crash. It was not known whether she was wearing a seat belt or if alcohol was a factor in the crash, according to a report from the Florida Highway Patrol.
She was driving a Hyundai Sonata. The other vehicle, a 2002 Hyundai Elantra, was driven by a 53 year old from, 53, of Pompano Beach who lost control while driving. The Electra driver came out of her lane and sideswiped the victim's car. As a result of the impact, the Hyundai Sonata went into the Turnpike median and then into a canal. What triggered the sideswiping remains under investigation, a Florida Highway Patrol report said.
First emergency responders arrived at the site of the crash soon after the crash happened and the young woman was transported to the hospital.
One lane is closed on Florida's Turnpike due to the crash, causing traffic delays. It is best to completely avoid this route and make use of alternative routes.  The best alternate routes at this time would be I-95, U.S. Highway 441 or Military Trail.
Please drive with caution and stay safe.
West Palm Beach attorney Jason Weisser of Schuler, Halvorson, Weisser, Zoeller and Overbeck responded to this accident:   "This is a tragic accident here in Delray Beach.  It appears that the driver of the Elantra was at fault.  We hope that her family contacts an experienced accident lawyer.  If you have been injured in an accident, call my office for a free consultation to find out what are your rights".
The post Miami Woman Dies After Highway Crash On Turnpike In Delray Beach appeared first on Traffic Center.
Powered by WPeMatico