Zucchero Cole, A Road Ranger, Was Seriously Injured After Being Hit By West Palm Driver
A Road Ranger was seriously injured when his truck was struck by another vehicle while working on I-95.
The driver of the other vehicle lost control, according to the Florida Highway Patrol.
The 23-year-old victim identified as Zucchero N. Cole works for the Road Rangers Service Patrol. He was inside his parked Road Rangers tow truck on the shoulder of southbound I-95 approaching Cypress Creek Road when a Chrysler 300 came off the roadway and veered into the truck.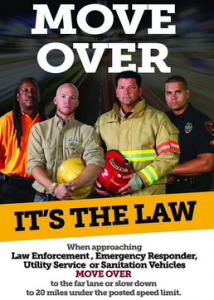 Cole, of Lauderhill, was taken to Broward Health Medical Center and was listed in serious condition. Ricardo Sanchez, a passenger in the tow truck, was not injured according to FHP.
The driver of the Chrysler also sustained some injuries and was taken to a Broward hospital.
Road Rangers offer free highway services assisting motorists and law enforcement following incidents on highways.
January is Move Over month, a campaign by the Florida Department of Highway Safety and Motor Vehicles urging motorists to move over a lane for emergency and service vehicles stopped along the roadway.
According to FHP, there were 212 crashes and almost 17,000 citations issued statewide in 2017 for violating the "Move Over" law. This law requires motorists to vacate the lane closest to an emergency vehicle or slow down to a speed of 20 mph below the posted speed limit if the driver cannot move over safely.
Comments:
West Palm Beach accident attorney Jason Weisser of Schuler, Halvorson, Weisser, Zoeller and Overbeck comments.  He comments on the tragic accident involving a Road Ranger.    "This tragic accident shows how in even a typically non-fatal environment horrible consequences can occur.  Please move over whenever you see an emergency vehicle on the side of the road.    If you or a loved one has been injured in an accident please take action.  Make sure you are properly represented by an experienced trial accident attorney."
The post Zucchero Cole, A Road Ranger, Was Seriously Injured After Being Hit By West Palm Driver appeared first on Traffic Center.
Powered by WPeMatico