Man, 47, Dies In Accident At Corner Of Biscayne Dr and S. 57th Ave In Greenacres
A 47-year-old man was killed in a Greenacres crash involving a semi-truck, the Palm Beach County Sheriff's Office said.
The crash took place near Rambo Park, at the intersection of Biscayne Drive and S 57th Avenue.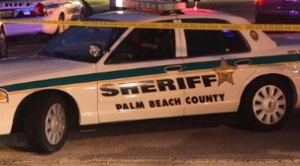 Authorities said the crash took place while the driver of the truck, which was heading west on Biscayne Drive, was trying to turn right into a business along the road.
The victim, a 47-year-old man from Orlando, was riding north on S 57th Avenue when he hit the truck in the right turning lane, PBCSO said.
First emergency responders arrived at the site of the crash soon after the accident happened and the victim was pronounced dead at the scene.  This has been reported in the accident crash report.
The driver of the truck, which appears to have caused the accident, was not injured, the Sheriff's office said.
The Palm Beach County Sheriff's Office is investigating the crash.
This route is partially closed due to the severity of the crash, causing traffic delays. Vehicles are pulling into nearby side streets. It is best to avoid this route and use an alternative route such as Sherwood Forest Blvd.
Comments:
West Palm Beach attorney Jason Weisser of Schuler, Halvorson, Weisser, Zoeller and Overbeck responded about the crash.  "Cases involving accidents with commercial trucks are always subject to heightened scrutiny because of the additional regulations placed on drivers of those vehicles. Unfortunately in our practice,  we have seen numerous instances where drivers blatantly violate these regulations, which results in catastrophic consequences. If you've been injured in an accident, make sure you are properly represented by an experienced trial accident attorney.  Please call my office for a free consultation." ".
Truck Safety:
Most deaths in large truck crashes are passenger vehicle occupants. The main problem is the vulnerability of people traveling in smaller vehicles. Trucks often weigh 20-30 times as much as passenger cars and are taller with greater ground clearance, which can result in smaller vehicles actually going under the truck in a crash.
Truck braking capability can be a factor in truck crashes. A tractor-trailer that has a heavy load takes 20-40 percent farther than cars to stop, and the discrepancy is greater on wet and slippery roads or with poorly maintained brakes. Truck driver fatigue also is a known crash risk. Drivers of large trucks are allowed by federal hours-of-service regulations to drive up to 11 hours at a stretch. Surveys indicate that many drivers violate the regulations and work longer than permitted.
The post Man, 47, Dies In Accident At Corner Of Biscayne Dr and S. 57th Ave In Greenacres appeared first on Traffic Center.
Powered by WPeMatico