14 Vehicles Crash on I-95 in Boynton Beach; Leaving Many Injured
All southbound lanes on Interstate 95 were blocked near the Boynton Beach Boulevard exit following a crash involving multiple vehicles, a Florida Highway Patrol spokesman said.
The spokesman said crash involves injuries, although the number of people hurt and the seriousness of those injuries was not immediately known.
Florida Highway Patrol spokesman Lt. Alvaro Feola said there were three separate crashes, likely involving "a chain-reaction type of thing." At least one crash included a tractor-trailer.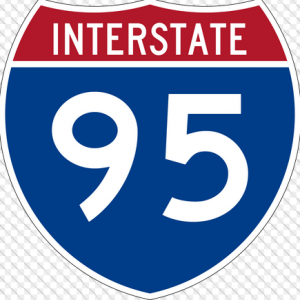 These multiple crashes left a number of people injured, Feola said.
"Traffic is backed up on Interstate 95 on Gateway Boulevard exit in Palm Beach, following a multi-vehicle crash which took place at the Boynton Beach Boulevard exit of the I-95. This has caused all southbound lanes to close temporarily near the Gateway Boulevard exit. Even the outside lane, next to the roadway's westernmost shoulder, remained closed," Feola added.
First emergency responders arrived shortly after the accident happened. The victims were taken to the Regional Medical Center as road accident trauma patients.
The FHP said it's unknown what led to the multiple crashes. An investigation is ongoing and alcohol tests are pending, troopers said.
The temporary closure of all southbound lanes on the I-95 as a result of the severity of the crash.  This is causing traffic delays. Vehicles on this route are pulling to the roadside to allow crews work. The delay of traffic on this route is due to the severity of the crash. It is best to use an alternative route.
Please drive with caution and stay safe.
Comments:
Palm Beach County attorney Jason Weisser of Schuler, Halvorson, Weisser, Zoeller and Overbeck responded to this unfortunate multiple car accident on I-95:   "This is a major accident that involved so many cars and a truck.  We hope for the families sake that it can be quickly discovered what the cause was.  We hope it wasn't caused by distracted driving.  Please be careful whenever you are driving a motorcycle, car, SUV or truck. This is especially true when you are transporting children in your vehicle.  If you have been injured in an accident, call my office for a free consultation to find out what are your rights".
The post 14 Vehicles Crash on I-95 in Boynton Beach; Leaving Many Injured appeared first on Traffic Center.
Powered by WPeMatico