BMW Crashes Through Brick Wall, Into Palm Beach County Home
A BMW crashed into a home in Palm Beach County, leaving two injured.
A 24-year-old Orlando man was critically injured when his BMW crashed through a guardrail and brick wall before slamming into a house in Palm Beach County, the Florida Highway Patrol said.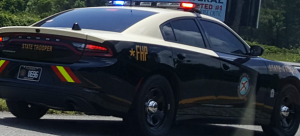 According to the FHP, a man lost control of his 1999 BMW for an unknown reason and drove through a sharp turn on West Trail Drive. The car went off the road, through a brick wall, and into a bedroom on the back side of the house, troopers said.
The accident happened at the intersection of South Military Trail and Haverhill Road in West Palm Beach.  At this time it appears that the BMW was traveling at a high rate of speed.  This was at the time of the accident.
An occupant of the house sustained serious injuries in the crash. He's in critical condition.
The driver, whose name has not been released, was also injured.
First emergency responders arrived shortly after the accident happened. The victims were taken to the Regional Medical Center as trauma patients.
The FHP said it's not known if the man was wearing a seat belt. Alcohol tests are pending, troopers said.
The house sustained structural damage.
An investigation is ongoing.
West Palm Beach attorney Jason Weisser of Schuler, Halvorson, Weisser, Zoeller and Overbeck responded to this accident:   "This is a tragic accident here in West Palm Beach.  It appears that the driver of the BMW was at fault.  At this time we don't know the reason for the accident but we hope that it is quickly discovered.  We hope that the person that was injured in the house contacts an experienced accident lawyer.  If you have been injured in an accident, call my office for a free consultation to find out what your rights are".
The post BMW Crashes Through Brick Wall, Into Palm Beach County Home appeared first on Traffic Center.
Powered by WPeMatico