Woman Dead After Car Hit By Train on East Linton Blvd In Delray Beach
An elderly woman lost her life in an accident involving a train and car in Delray Beach, according to police.
Police say the accident happened at the intersection of Linton Boulevard and the Florida East Coast Rail tracks.
According to Delray Beach Police, the elderly woman heading west on Linton Boulevard somehow got stuck as the safety gates of the Florida East Coast came down. That's when DBPD say she made a right-hand turn onto the tracks and was hit head-on by a southbound train.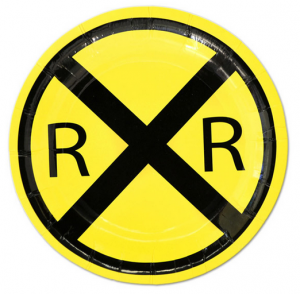 The woman was pronounced dead at the scene, moments after the horrific accident.
"We believe the woman may have mistakenly turned northbound on the tracks after the safety gate came down. Her car collided head-on with a train heading southbound," the traffic homicide investigators' spokesperson said.
The woman's name and age are expected to be released soon.
The southbound train is blocking both Linton and South East 10th St. just north of the accident while DBPD conducts its investigation.
Traffic is being diverted to Lindell Blvd. on the south and to SE 4th St. on the north side of the crash. Use an alternative route to avoid traffic delays.
Please drive with caution and stay safe.
Attorney Jason Weisser of Schuler, Halvorson, Weisser, Zoeller and Overbeck comments on this accident involving a car and a train:  "We hope that the cause of this accident is quickly discovered.  At this time it is unclear if it was from malfunctioning train signals.  We hope that the answers are found quickly."
Railroad Crossing Information
Although rail incidents have declined over the last 10 years, railroad crossing fatalities spiked in 2014. Last year alone, 232 people died in railroad crossing accidents.  Approximately every three hours, a person or vehicle is hit by a train in the United States.
By law, trains always have the right of way because they cannot swerve, stop quickly, or change directions to avert collisions. A freight train traveling at 55 miles per hour takes a mile  to stop.  That is the length of 18 football fields or more to stop.  This is only after the emergency brakes are applied.
The post Woman Dead After Car Hit By Train on East Linton Blvd In Delray Beach appeared first on Traffic Center.
Powered by WPeMatico