I-95 Accident With Semi-Trailer Leaves 1 Dead & 1 Critical In Boca
A driver is dead and his passenger is critically injured after the pair hit a semitrailer head-on on I-95 near Palmetto Park Road, the Florida Highway Patrol said.
The driver of semi not hospitalized, troopers say.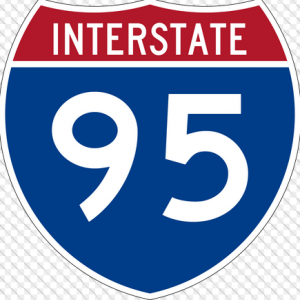 Troopers said Michael Vanpelt, 27, of Jupiter, was driving his Dodge the wrong way on Interstate 95 near Palmetto Road exit of the I-95 and Boca Raton when the front of his vehicle slammed into the front of the semitrailer.
Vanpelt died at the scene of the crash, troopers said. His passenger, 38-year-old Ronald Higgins, is in critical condition at Boca Raton Regional Medical Center.
The driver of the truck suffered minor injuries, but was not hospitalized, troopers said.  All three men wore seat belts, according to the crash report.  Troopers are still investigating the crash, the report said.
First emergency responders arrived at the site of the crash soon after the accident happened. The driver was removed from the semitrailer with bruises.
I-95 is temporarily closed at the moment because of this crash.  Expect delays.   Vehicles on this route are pulling to the roadside to allow crews work. It is best to use an alternative route.  Military Trail, the Florida Turnpike or US would be your best alternate routes.  Please drive with caution and stay safe.
Comments:
Attorney Jason Weisser of Schuler, Halvorson, Weisser, Zoeller and Overbeck responded about the crash.  "Cases involving accidents with commercial trucks are always subject to heightened scrutiny because of the additional regulations placed on drivers of those vehicles.  The reports it looks like the driver of the car was at fault and not the semi driver.  We'll have to wait to see what the final investigation report reveals.   If you have been injured in an accident, call my office for a free consultation to find out what are your rights".
The post I-95 Accident With Semi-Trailer Leaves 1 Dead & 1 Critical In Boca appeared first on Traffic Center.
Powered by WPeMatico