SUV Strikes, Kills Man Crossing Street in West Palm Beach
An SUV struck and killed a man in Palm Beach County, police said.
The fatal crash happened on Summit Boulevard near the Palm Beach Zoo & Conservation Society.  Palm Beach County Sheriff's Office said the man was crossing the road when he was struck by the vehicle.
The SUV was driven by a 21-year-old woman whose identity is yet to be released.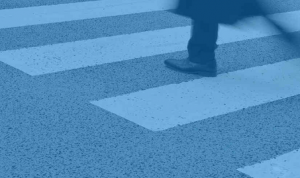 First emergency responders arrived at the site of the crash soon after the crash happened and the crash victim was taken away. The man died shortly after he arrived at the hospital's emergency room.
This is a crash with injuries said the Palm Beach County Sheriff's office. The cause of the crash is being investigated.  At this time it has not yet been determined who was at fault.
The closure of this route is due to the severity of the crash and has led to traffic delays. Vehicles on this route are pulling to the roadside to allow crews work. It is best to use an alternative route such as Gun Club Road.
Please drive with caution and stay safe.
Attorney Jason Weisser of Schuler, Halvorson, Weisser, Zoeller and Overbeck responded about the crash.  "The unfortunate accident shows how important it is for drivers to be aware of all pedestrians.   Please be careful whenever you are behind the wheel of a car, truck or motorcycle".
Crosswalk Safety:
According to a report by the National Highway Traffic Safety Administration, 42 percent of pedestrian fatalities occurred on roads without proper crosswalks.  Additionally, another 21 percent occurred in roadways in which a crosswalk was available, but the pedestrian wasn't using it.  All in all, pedestrian deaths that occurred on an actual crosswalk accounted for less than 9 percent of all fatalities.  These could be because the pedestrians failed to look both ways, or they walked before the signals indicated they could do so.  Whatever the reason, statistics show that by using a crosswalk and enforcing crosswalk safety, a pedestrian can expect a much safer and hazard-free experience.
The post SUV Strikes, Kills Man Crossing Street in West Palm Beach appeared first on Traffic Center.
Powered by WPeMatico