Many Injured In Multiple Vehicle Crash on I-95 near Delray Beach
 The crash involving two semi tractor-trailers, a Toyota Camry, and a motorcycle has left multiple people injured and hospitalized.
Fire crews said around that multiple vehicles were involved in a crash near Delray Beach exit ramp of I-95.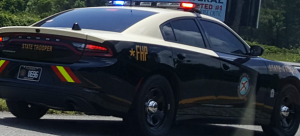 The crash occurred when one rear wheel flew off a Toyota Camry car as it traveled on Interstate 95, near Boynton Beach Blvd causing a four-vehicle crash that injured many and killed one.
The Florida Highway Patrol says the car was traveling at highway speed when a tire flew off the car. The driver lost control of the car and it went off its lane.  It then hit a motorcycle before slamming into a semi-tractor trailer.
On impact, the motorcycle was sent rolling across the median. It landed directly in front of a second semi tractor trailer. The semi driver slammed his brake and crashed into a guardrail.
First emergency responders arrived at the site of the crash soon after the accident happened.  Palm Beach County firefighters also responded to the crash.
Fire Rescue said all injured victims, which included four adults and one child, were transported to a local hospital for treatment. The motorcyclist was pronounced dead on arrival.
Details on the conditions of other victims were not immediately known.
Federal Highway Patrol is investigating the crash, said Florida Highway Patrol spokesman Lt. Alvaro Feola.
The multiple vehicle crashes have also caused traffic to back up on this route. Drivers should expect some delays until the crash is cleared, officials said.  All lanes of the I-95 is closed after the wreck near the Delray Beach exit in Palm Beach County, causing traffic delays.
Comments:
Attorney Jason Weisser of Schuler, Halvorson, Weisser, Zoeller and Overbeck responded to this unfortunate accident:   "This is a tragic accident here in Delray Beach.  Please be careful whenever you are driving a motorcycle, car, SUV or truck.  If you have been injured in an accident, call my office for a free consultation to find out what are your rights".
The post Many Injured In Multiple Vehicle Crash on I-95 near Delray Beach appeared first on Traffic Center.
Powered by WPeMatico