Three Injured In 3-Vehicle Crash On 62nd Avenue In Hialeah
A teen and a pregnant woman were among three drivers injured in a three-vehicle crash in Hialeah, according to Miami-Dade Police Department.
The crash took place at the intersection of Northwest 37th Avenue and 62nd Street.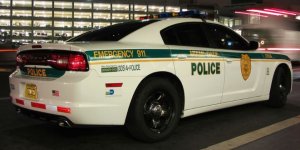 A teenager was traveling eastbound on 62nd Street when he struck the back of another vehicle. That vehicle then hit the back of a third vehicle.  According to the report, the teen was engrossed in a heated discussion with his friend who was in the same vehicle with him.
The Miami-Dade Fire Rescue crews transported the three drivers and a passenger to a local hospital. The teen sustained a shoulder injury, while the pregnant woman and the other driver were treated for serious injuries.
The multi-vehicle crash has led crews to temporarily close this route to traffic. Drivers are experiencing traffic delays. It is best to avoid this route and make use of an alternative route.  It is best to take the Palmetto Expressway to go north or south.  If you are traveling east and west please use West Flagler or the Dolphin Expressway.
Accident attorney Jason Weisser of Schuler, Halvorson, Weisser, Zoeller and Overbeck responded to this unfortunate crash:   "This is a tragic accident and especially sad when a pregnant woman was involved.   We hope for the families sake that it can be quickly discovered what the cause was.  It has been indicated that the driver that caused the accident was distracted while behind the wheel.  Please be careful whenever you are driving a motorcycle, car, SUV or truck. This is especially true when there are children in the area.  We hope that all parties involved consult with an experienced trial lawyer.  If you have been injured in an accident, call my office for a free consultation to find out what are your rights".
The post Three Injured In 3-Vehicle Crash On 62nd Avenue In Hialeah appeared first on Traffic Center.
Powered by WPeMatico