Woman Injured In Crash On 10th & Haverhill In West Palm Beach
A woman was injured in a serious crash at the intersection of 10th Ave. N and Haverhill Road, the Palm Beach Sheriff's Office said.
The woman was crossing 45th when she was hit by a vehicle that was traveling east on 10th Ave. N, according to police.  The sheriff's office believes poor visibility may have played a role in the crash. However, an investigation is still ongoing into the cause of the crash.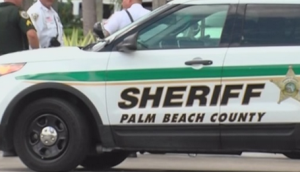 According to the Palm Beach County Sheriff's Office, officers were dispatched to the intersection of 10th Avenue N and Haverhill Road shortly after a report of a pedestrian who was struck by a car was received.
First emergency responders arrived at the site of the crash soon after the accident happened. The pedestrian was taken to a local Hospital in West Palm Beach for treatment.
The pedestrian has been identified as a 42-year-old woman from Greenacres. She was wearing dark clothing but was carrying a flashlight.   The sheriff's office spokes people say the area is a narrow, two-lane road which is not well lit and that the driver might have been unable to see the woman prior to impact.
Drivers are experiencing a slight delay on this route while crews work and investigate the crash. It is best to use an alternative route.
Attorney Jason Weisser of Shuler, Halvorson, Weisser, Zoeller and Overbeck comments on this accident in West Palm Beach:  "This accident again illustrates why drivers have to be so conscientious of pedestrians to avoid tragedies like this.  Please always be careful when driving in an area that has poor visibility.  Of course make sure you aren't doing anything that would distract you from watching the road.   In our practice we see far too many accidents with injures and deaths from distracted driving.   If you have been involved in an accident and want to know what your legal rights are, please contact my office for a free consultation".
The post Woman Injured In Crash On 10th & Haverhill In West Palm Beach appeared first on Traffic Center.
Powered by WPeMatico