Man Dead In Crash In Biscayne Drive In Miami-Dade County
A man is dead after a two-vehicle crash at Biscayne Drive and Southwest 167th Ave., a Fire Rescue spokesman said.
According to a report from the Miami-Dade Police, Andre Velasquez, a 21-year-old Palm Beach County resident, was driving east on Biscayne Drive when he was hit by a speeding truck driving northbound on SW 167th Ave.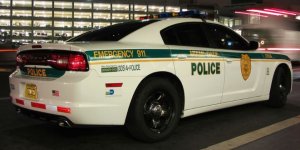 The truck driver was driving north on SW SW 167th Ave. When the road curved to the left, the truck ran off the road and hit Velasquez's car at top speed. It traveled two signs more before hitting a tree near South Dade Senior High School, according to the report.  First emergency responders arrived at the site of the crash soon after the crash happened.
Miami-Dade County Fire Rescue responded to a call of a truck crashed into a tree at the intersection, Division Chief James Ronnie said.  Ronnie said the vehicles crashed at a high speed.  No one saw the crash, Ronnie said, but someone who saw the wrecked vehicle called 911.
The cause of the crash is still under investigation, according to the report.
West Palm Beach attorney Jason Weisser of Schuler, Halvorson, Weisser, Zoeller and Overbeck responded to this unfortunate accident:   "This is a tragic accident in Miami-Dade County.  It is especially unsettling to see a victim that was pronounced dead because of the crash.   Please be careful whenever you are driving a motorcycle, car, SUV or truck.  If you have been injured in an accident, call my office for a free consultation to find out what are your rights".
The post Man Dead In Crash In Biscayne Drive In Miami-Dade County appeared first on Traffic Center.
Powered by WPeMatico