Motorcyclist Dead, Motorist Injured After Crash in Delray Beach
A 23-year-old motorcycle rider died after a crash in Delray Beach involving a Honda sports utility vehicle, according to Palm County Fire Rescue.
Sheriff's Deputies and Palm Beach County Fire District crews went to the crash site at Southwest Linton Boulevard and S Swinton Ave after the crash happened.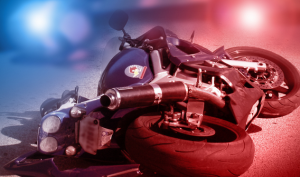 Investigators say the crash happened as Steve Gray, of Port St. Lucie, rode a 2017 Kawasaki motorcycle east on Linton Boulevard.  Meanwhile, Tim Winsten, 47, of Delray Beach, drove a 2014 Honda Pilot west on Linton Boulevard.  Winsten was turning south onto South Swinton Ave.
"According to witnesses, Mr. Winsten was attempting to make the turn to proceed southbound on South Swinton Ave after entering the intersection with a yellow light," police stated. "As the eastbound traffic stopped for the light, Mr. Winsten proceeded to make the turn where Gray struck the side of Brown's vehicle."
Gray died at the scene. Brown was taken to Delray Medical Center with some injuries.
Police continue to investigate the crash.  As soon as information is release we will update this story.
Attorney Jason Weisser of Shuler, Halvorson, Weisser, Zoeller and Overbeck responded to this unfortunate accident in Delray Beach:   "This is a tragic accident that resulted in a death to the man driving the motorcycle.  Please be careful whenever you are driving a motorcycle, car, SUV or truck.  If you have been injured in an accident, call my office for a free consultation to find out what are your rights".
Information To Know About Motorcycle Safety
Encouraging helmet use. Wearing a helmet is required in more than 20 states
Training police to identify drunken motorcyclists and increasing high-visibility drunk driving enforcement
Enforcing speed limits. More than 35% of motorcyclists involved in fatal crashes were speeding.
Making rider training more accessible, with more courses at convenient times.
Educating motorists about sharing the road with motorcycles.
The post Motorcyclist Dead, Motorist Injured After Crash in Delray Beach appeared first on Traffic Center.
Powered by WPeMatico