Tyrone Lee Wilford And Another Young Man Dead, 1 Injured In St. Lucie Crash
A car crash left two men dead and another in critical condition in St Lucie County, according to the Florida Highway Patrol.
The accident happened after a man traveling on S. Ocean Blvd. lost control of his vehicle, and crashed. The man driving a 2012 Hyundai Genesis with two passengers on-board was driving northbound on State Road A1A when he lost control of the vehicle on a wet road, swerved through a ditch and crashed into two palm trees.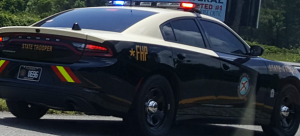 First emergency responders arrived at the site of the crash soon after the crash happened.
Florida Highway Patrol responded to a call of a car crashed into palm trees at the intersection, FHP spokeswoman said.  "It appears the vehicle crashed at a high speed. No one saw the crash but someone who saw the wrecked vehicle called 911," Troopers said.  The victims are all residents of Fort Pierce.
A 21-year-old driver and one of the passengers, identified as 22-year-old Tyrone Lee Wilford, were pronounced dead at the scene. The other passenger, 21, was taken to a local hospital with "incapacitating injuries," according to FHP troopers.
The cause of the crash is still under investigation, according to the report.  Please avoid this area until the crash scene investigation and cleanup has been finished.
St. Lucie County crash attorney Jason Weisser of Schuler, Halvorson, Weisser, Zoeller and Overbeck responded to this unfortunate accident with a death:   "This is a tragic accident here in St. Lucie County.  It is especially tragic when you have young men at the beginning of their adult lives involved.  We hope for the families sake that it can be quickly discovered what the cause was.  Please be careful whenever you are driving a motorcycle, car, SUV or truck.  If you have been injured in an accident, call my office for a free consultation to find out what are your rights".
The post Tyrone Lee Wilford And Another Young Man Dead, 1 Injured In St. Lucie Crash appeared first on Traffic Center.
Powered by WPeMatico