Two Hospitalized After Motorcycle Crashes into Pedestrian on Palm Beach
A motorcyclist and a pedestrian were hospitalized following a crash just close to the Clock Tower car park in S Ocean Blvd.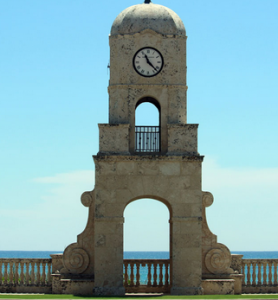 Paramedics said they were called to an incident near a Palm Beach sports club on S Ocean Blvd.  At the scene, paramedics said they found a man who had cuts and abrasions and a woman who had a suspected broken collarbone.  Paramedics said the pair was both taken to a local Hospital in a stable condition.
An eye witness, who is an employee at nearby Starbucks, reported that the woman was struck by the motorcycle while she was attempting to cross S Ocean Blvd. He described the incident as "shocking."
"The crash literally happened in split seconds. I was alarmed when I heard a loud bang. I looked outside only to see a pedestrian and a motorcyclist sprawled on the floor, a few feet from each other." He said.  Investigations are ongoing to ascertain the cause of the crash.
At this time reports say that the pedestrian was legally walking through a cross walk at the time of the crash.
Attorney Jason Weisser of Shuler, Halvorson, Weisser, Zoeller and Overbeck responded to this unfortunate accident on Palm Beach island:   "This is a tragic accident that resulted in two people injured and needing medical attention.  Please be careful whenever you are driving a motorcycle, car, SUV or truck.  We hope that the victim in this accident reaches out to an experienced trial attorney.  They need to know what options they have.   If you have been injured in an accident, call my office for a free consultation to find out what are your rights".
The post Two Hospitalized After Motorcycle Crashes into Pedestrian on Palm Beach appeared first on Traffic Center.
Powered by WPeMatico