Boy Hit By A Car While Riding Bicycle In Boynton Beach
A 10-year-old boy is in the hospital after he was hit by a car in Boynton Beach.
The collision happened along South Seacrest Boulevard, a few blocks south of Boynton Beach Boulevard when a red 2012 Toyota Camry traveling south down the street on Seacrest Blvd struck the child.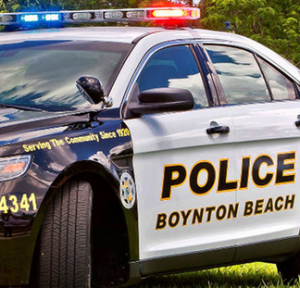 Police identified the driver as 41-year-old Irveltz Lafleur.  The driver told police that he was driving south when he heard a loud sound.  "Lafleur stopped immediately he heard the loud sound and got out of the car where he found the child lying on the road," Police said.
First emergency responders arrived at the site of the crash soon after the crash happened. The boy was transported to the hospital and is in stable condition.  Police are looking for witnesses to call traffic homicide investigator Chris Munro at (561) 742-6112.
Boynton Beach spokeswoman Stephanie Slater said the investigation is ongoing.
Palm Beach County attorney Jason Weisser of Schuler, Halvorson, Weisser, Zoeller and Overbeck responded to this unfortunate accident involving a child:   "This is a tragic accident whenever a child is struck by a car.  We hope that witness steps forward to help the police discover the cause of the accident.  Please be careful whenever you are driving a motorcycle, car, SUV or truck. This is especially true when if there are bicyclists sharing the road.  If you have been injured in an accident, call my office for a free consultation to find out what are your rights".
Here are some statistics on injuries to pedestrians and bicyclists in the Sunshine State.
Florida has twice the national average of pedestrian fatalities
Pedestrian crashes account for 3% of all traffic crashes but result in 20% of traffic fatalities
1 in 5 traffic fatalities is a pedestrian
7% of pedestrian crashes result in fatalities, whereas only 1% of all traffic crashes result in fatalities
3 pedestrians are killed every day, almost 10 pedestrians are killed every week
17 pedestrians are injured every day, almost 120 pedestrians are injured every week
1 in 20 traffic fatalities is a bicyclist
92% of bicycle crashes result in injuries, whereas 52% of all traffic crashes result in injuries
Bicycle crashes account for 2.2% of all traffic crashes and result in 4% of all injuries
A cyclist on a sidewalk or crosswalk has the rights and duties of a pedestrian. A cyclist on the road has the rights and duties of a motor vehicle.
A bicycle rider or passenger under 16 years of age must wear a bicycle helmet that is properly fitted, is fastened securely, and meets national standards.
Florida has ranked in the top 3 in bicycle and pedestrian fatalities every year since 2001.
2.3 bicyclists are killed every week
88 bicyclists are injured every week
The post Boy Hit By A Car While Riding Bicycle In Boynton Beach appeared first on Traffic Center.
Powered by WPeMatico