Car Accident with Injuries Near Soar Park In Miami Is Causing Long Traffic Delays
A wreck involving two cars is located at the intersection of NW 82nd Street & North Miami Avenue.  Traffic is currently traffic stopped in all directions.
The site of the crash is right beside Soar Park along Horace Mann Middle School.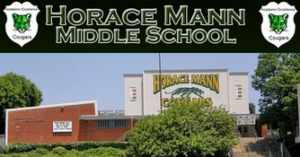 According to the Miami-Dade Police, this is a traffic accident there are two people injured.  First emergency responders are currently at the scene to evacuate these two adults.
All vehicles on this route have been halted as a result of this crash. Cars have limited access to make a detour because of nearby Little River close to the scene. Some Cars are pulling into the nearby Trinidad Mobile Home Community parking lot. Others have pulled into the Sunnyland Mobile Home Community parking lot.
This wreck has led to traffic congestion. To avoid delays, we suggest that you avoid this intersection and take alternate routes. A good alternate route to use in this case is I-95 Express Lane via NW 79th Street.
Please drive with caution and stay safe in your travels round Miami.
Attorney Jason Weisser of Schuler, Halvorson, Weisser, Zoeller and Overbeck comments on this accident with two injuries in Miami:  "We hope that the it is quickly discovered what caused this accident.  We hope it wasn't caused from one of the drivers being distracted behind the wheel.  If you've been injured in an accident, make sure you are properly represented by an experienced trial accident attorney."
Distracted Driving Causes Crashes
Turn your phone off when driving. This is the best way to keep your phone from distracting you. If you use your phone's GPS for navigation, secure it on the dash, or some other place in the vehicle that doesn't impede vision, but which also doesn't require you to take your eyes off the road. Do this prior to putting the vehicle into drive, or first gear.
Set up a recorded message on your phone's voice mail that tells others you're driving and can't answer your phone.
The post Car Accident with Injuries Near Soar Park In Miami Is Causing Long Traffic Delays appeared first on Traffic Center.
Powered by WPeMatico