Car crash Closes I-95 NB near Northlake Boulevard in Palm Beach Gardens
A semi-truck crash has partially closed the central lane on I-95 northbound near Northlake Blvd. The crash led to a delay in traffic on I-95.
According to the Florida Highway Patrol, the crash involved one vehicle and a semi-truck. Traffic is backed up, delaying drivers.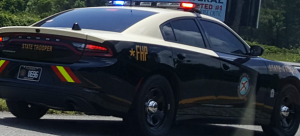 The crash occurred at exit ramp number 23 near a Shell gas station in West Palm Beach.
First emergency responders arrived at the site of the crash soon after the accident happened. Injured victims were transported to Saint Mary's Medical Center.
This is a vehicle crash with injuries said the FHP.  The cause of the crash is currently being investigated.
This crash  has led to partial road block.  I-95 central lane is closed at the moment due to the severity of the crash. Vehicles on this route are pulling to the roadside to allow emergency service crews work. Some are exiting at Blue Heron in order to avoid the long traffic delays from the accident into nearby side streets. The delay of traffic on this route is due to the severity of the crash. It is best to exit I-95 at nearby exit ramps and try to take the Florida Turnpike as an alternate route.
Please drive with caution and stay safe.
West Palm Beach attorney Jason Weisser of Schuler, Halvorson, Weisser, Zoeller and Overbeck comments on this crash with injuries in Palm Beach Gardens:  "This accident on one of our major highways unfortunately caused injuries.  Please always pay extra attention to the road when you are behind the wheel.  This is especially true when you are traveling at highway speed.  We hope that the injuries don't prove to be to serious or extensive.  If you've been injured in an accident, make sure you are properly represented by an experienced trial accident attorney.  Please call my office for a free consultation."
The post Car crash Closes I-95 NB near Northlake Boulevard in Palm Beach Gardens appeared first on Traffic Center.
Powered by WPeMatico