Driver Crashes Into Pedestrian At Flamingo & Griffin In Cooper City
A teenage pedestrian died after he was struck by an elderly driver in Cooper City, authorities said.
The crash was reported near the intersection of Flamingo Road and Griffin Road. A teenage boy was crossing the road when a car traveling on Flamingo Road ran the traffic lights and struck him. He sustained fatal injuries as a result of the crash.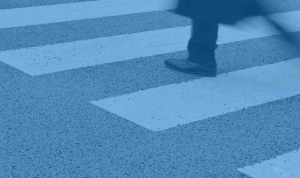 First emergency responders arrived shortly after the crash happened. The victim was transported to a local hospital but he died some minutes after arrival, authorities report.
Broward Sheriff Fire Rescue Battalion Chief Michael Kane said only one vehicle was involved in the crash, and the cause of the accident is unclear. Broward Sheriff Office detectives are investigating.
Flamingo Road was shut down in both northbound and southbound directions after the crash. Drivers are advised to take alternative routes.  The identities of both the driver and the pedestrian were not immediately released.
Attorney Jason Weisser of Schuler, Halvorson, Weisser, Zoeller and Overbeck comments on this accident:  "This is a accident is difficult to discuss because it is especially troubling to see a teenage that has died from a mistake by an adult driver.   It appears from what was reported that the accident was caused by someone that possibly was not paying attention.  Whenever a driver is going through an intersection they should Please don't be distracted when you are behind the wheel of a car, truck or SUV.   We hope that the victims retain proper legal council to represent them.  If you've been injured in an accident, make sure you are properly represented by an experienced trial accident attorney."
Powered by WPeMatico