Family Of Five Killed In Violent And Deadly Delray Beach Crash
Survivor of violent Delray crash breaks silence. Driver saw truck And minivan coming towards her.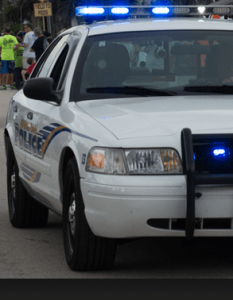 For the first time, one of the survivors of a violent and deadly Delray Beach crash spoke about the horrifying collision that gave her nightmares.
Celine Clipper was driving northbound on South Federal Highway in the right lane. She heard a loud crash that sounded like an explosion. When she looked to her left, she said the Chevy Silverado truck and the Dodge minivan were stuck together and looked like a white wall coming at her.
"It was more so in slow motion that I could see it and I was concerned about my son in the car more than myself," said Clipper who was driving a Buick Encore and her teenage son in the front passenger seat.
Police said, the driver of the Chevy slammed into the minivan going more than 100 miles per hour, instantly killing a family of five with children inside of the car.
Rose Gleeman, her brother Jeffery, and her three kids were all on vacation visiting family in Delray Beach. Clipper didn't know that, she was focused on getting her son out of the car and finding a way out herself.
"I was hit to the point I had to physically lift myself out of the seat, like pushing onto my seat. My shoes were stuck in the car because the steering wheel came so close to me," said Clipper who was trapped in the car on the driver's side.
She got out of the passenger side after her son exited the car and never imagined what would come next.
Rose's three children, Gina and Richard and Hatch, 6, 9 and 11-years-old, were also in the car. Clipper said, at the time she didn't know there were children killed in the minivan. She said, the car itself was crushed.
The driver of the Chevy truck, a 32-year-old was arrested and is facing manslaughter and DUI charges. Delray Beach Police say he was under the influence from allegedly huffing dust off air cleaner.
 

Comments:
Accident attorney Jason Weisser of Schuler, Halvorson, Weisser, Zoeller and Overbeck responded to this unfortunate crash. "This is a serious accident resulting in a fatalities. We hope the investigators can quickly determine what caused the accident. Please be careful and obey the speed limits whenever you are driving a motorcycle, car, SUV or truck. We hope that all parties involved consult with an experienced trial lawyer. If you have been injured in an accident, call my office for a free consultation and find out what your rights are."
Traffic and Accident News Provided By Traffic Center News
(www.trafficcenternews.com)
Powered by WPeMatico