FHP Trooper Injured in Fiery Car Accident On The Florida Turnpike
A Florida Highway Patrol Trooper was injured in two car accident, authorities say.
Troopers who worked with the victim at FHP headquarters in Palm Beach County commented.  They described this as a horrible crash.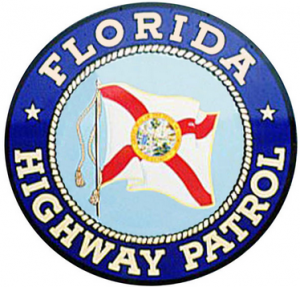 "He was on duty in a police cruiser when a speeding driver crashed into him, resulting into an inferno," FHP district commander Captain said in an official statement. "We take these highways personally. We work hard every day and put our lives on the line to protect the public, and that's what he did."
Troopers declined to comment on the investigation into the crash, which happened near the Forest Hill Blvd exit on Florida's Turnpike.
The injured trooper was sitting in his parked cruiser at around 9:00 p.m. when a black Lexus veered from the northbound lane onto the shoulder, slamming full speed into the rear of the police cruiser. The car burst into flames, trapping the trooper inside. He was extricated and flown to the hospital.
The victim, who was flown to St Mary's Medical Center's Trauma Center.  He has He has serious injuries.
The driver of the Lexus that hit him has been identified as a 19-year-old teenager. FHP said no charges have been filed at this time but the investigation is ongoing. The teenage driver, a college student, appears to have a clean driving record in Florida.
Police are investigating whether he was under the influence of drugs or alcohol at the time of the crash.  Or if he was distracted by cellphone or text messaging.  He also could have possibly fallen asleep at the wheel.
Comments:
Attorney Jason Weisser of Shuler, Halvorson, Weisser, Zoeller and Overbeck responded to this accident:   "This is an unfortunate crash involving a FHP Trooper.  It appears that the driver of the Lexus didn't follow the "mover over laws".  We hope his injuries are not too serious and that he has a speedy recovery.  Please be careful whenever you are driving a motorcycle, car, SUV or truck.  If you have been injured in an accident, call my office for a free consultation to find out what are your rights".
Powered by WPeMatico