FHP Trooper Seriously Injured Following Violent Crash On I-95 In Boynton Beach
A Florida Highway Patrol trooper was seriously injured.  This was after a driver crashed into a patrol car on I-95.  This sent the trooper to the hospital.
According to a report, a 26-year-old Riviera Beach man traveling in a 2017 Toyota Siena minivan was traveling at about 115 mph in a 65 mph zone when he crashed into a patrol car. The trooper was getting onto northbound I-95 at the Gateway Boulevard.  He used the  entrance ramp in Boynton Beach when the minivan struck him.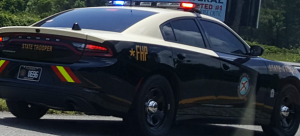 Eye witnesses also said the minivan was speeding and cutting from lane to lane prior to striking the patrol car. The minivan's driver cut across all lanes and struck the trooper's vehicle, sending it into a spin, the report said. The Sienna minivan then crashed into the patrol car again, leaving it facing southbound in the northbound lanes.
First emergency responders arrived shortly after the accident happened to tend to the injured.
The driver and two passengers who were in the minivan were uninjured in the accident. The trooper was taken to Good Samaritan Medical Center in West Palm Beach for minor injuries to his left shoulder and head, the report said.
According to the authorities, it is not certain if the driver was under the influence of alcohol or drugs. Investigations are ongoing, FHP spokeswoman said.
Palm Beach County accident attorney Jason Weisser of Schuler, Halvorson, Weisser, Zoeller and Overbeck comments about this accident in Boynton Beach.  "This tragic accident and shows again that speeding can lead to accidents or even death when you crash in a car.  Please be careful and obey all traffic laws.  Especially when you are behind the wheel of a car, truck, SUV or motorcycle.  If you or a loved one has been injured in an accident please take action.  Make sure you are properly represented by an experienced trial accident attorney."
Powered by WPeMatico