Four Injured After Car Racing along Palmetto Park Road Crashed Into Minivan In Boca Raton
One of the two vehicles racing at over 100 mph along Palmetto Park Road In Boca Raton have plowed into a minivan in a head-on collision that killed another driver, eyewitnesses told police.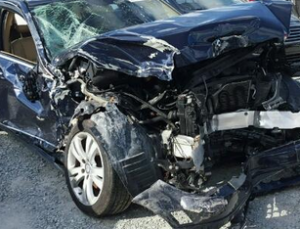 A Mercedes sedan and a four door Infiniti were racing.  During the race the Mercedes crashed into a minivan as it attempted to pull onto the road.  The driver, age 47 was ejected through the window upon impact and ended up in the road.  This fatally injuring him, according to a Boca Raton Police Department report.
Three children in the Mercedes were seriously hurt. They weren't wearing seatbelts, the report said. They were transported to the hospital but their current conditions are unknown.
The minivan driver had just gotten off of work from his job at a local restaurant.  He was on his way back home when he was blindsided by the Mercedes, police said. He was transported to the hospital alongside the injured children but he died on arrival at the hospital.
In a statement from the Boca Raton Police Department, it was learned that speed and reckless driving contributed to the crash. The crash snarled traffic on Palmetto Park Road In Boca Raton. Drivers on this route were experiencing traffic delays. It is best to avoid this route and use alternative routes.
Delray Beach accident attorney Jason Weisser of Schuler, Halvorson, Weisser, Zoeller and Overbeck responded to this unfortunate car accident in Boca Raton:   "This is a major accident that has serious injuries to adults and children.  It also resulted in the death of one man.  Speeding and racing on public streets is not something that will ever result in anything but serious trouble.  It appears that two drivers in this accident made poor choices.  If you have been injured in an accident, call my office for a free consultation to find out what are your rights".
Powered by WPeMatico