Frank Petagno, 46, Killed In Motorcycle Crash On I-95 In Lake Worth
A motorcyclist identified as Frank Petagno, 46, of Boynton Beach was killed in a two-car crash on the highway, the Florida Highway Patrol.
The crash happened in the southbound lanes of I-95 near 6th Avenue. Troopers say Frank Petagno tried to get around a 2-car crash on the highway. He changed lanes but hit the back end of one of the wrecked cars. The effect of the impact flung Petagno off of his 2010 Kawasaki motorcycle to the road.  He sustained serious injuries in the crash.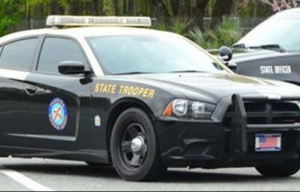 First emergency responders arrived shortly after the crash happened and Petagno was treated but was pronounced dead a short time later.
Petagno was not wearing a helmet, according to the Florida Highway Patrol. The cause of the crash is under investigation, FHP said.  As more information becomes available, this story will be updated.
Attorney Jason Weisser of Shuler, Halvorson, Weisser, Zoeller and Overbeck responded to this unfortunate accident in Palm Beach County.  "This is a tragic accident that resulted in a death of one man.  Please be careful whenever you are driving a motorcycle, car, SUV or truck.  If you have been injured in an accident, call my office for a free consultation to find out what are your rights".
Information To Know About Motorcycle Safety
Encouraging helmet use. Wearing a helmet is required in more than 20 states
Training police to identify drunken motorcyclists and increasing high-visibility drunk driving enforcement
Enforcing speed limits. More than 35% of motorcyclists involved in fatal crashes were speeding.
Making rider training more accessible, with more courses at convenient times.
Educating motorists about sharing the road with motorcycles.
Powered by WPeMatico