Jamie Cortes Struck, Killed By Car on Northlake Blvd. In The Acreage
. A 46-year-old man was struck and killed by a car while walking in the middle of Northlake Boulevard in The Acreage, Palm Beach County Sheriff's Office records state.
The victim identified as Jamie J. Cortes lived south of Greenacres and was walking in the middle of an eastbound lane shortly before 8 p.m. when he was struck by a 2012 Dodge Caravan, report stated.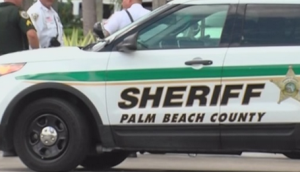 Sandra D. Molodowitz, 46, of The Acreage was driving east in a 2012 Dodge Caravan at the time of the crash. She stopped her car nearby.  Recalling the crash, Moloditwz said she didn't notice Cortes until he was right in front of her. She also said Cortes turned his head back and looked at her as the car slammed into him.
First emergency responders arrived at the site of the crash soon after the crash happened.  Cortes was pronounced dead at the scene by the paramedics.  The street did not have lights, authorities noted. Further details on the crash also were not available.
Molodowitz, who was wearing a seatbelt at the time of the crash, does not appear to be facing charges in the crash, according to a sheriff's office report.  The cause of the crash is still under investigation, according to the report.  This story will be updated as new information is released.
Comments:
Attorney Jason Weisser of Shuler, Halvorson, Weisser, Zoeller and Overbeck comments on this accident in West Palm Beach:  "This accident again illustrates why drivers have to be so conscientious of pedestrians to avoid tragedies like this.  Please always be careful when driving in an area that has poor visibility.  It appears at this time that the driver of the vehicle was not at fault.  We will have to wait for the final report.  Of course make sure you aren't doing anything that would distract you from watching the road.  If you have been involved in an accident and want to know what your legal rights are, please contact my office for a free consultation".
The post Jamie Cortes Struck, Killed By Car on Northlake Blvd. In The Acreage appeared first on Traffic Center.
Powered by WPeMatico