Man, 34, Dies In Crash Near Palm Beach Gardens
A 34-year-old man from Indiantown killed in a crash at PGA Boulevard, Palm Beach Gardens, FL.
The unidentified man was driving south on I-95 when his Nissan Pathfinder veered to the left. It crossed a paved median into the northbound lane, the Florida Highway Patrol said.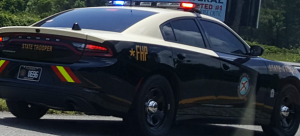 The Nissan kept going, left the roadway, went into a ditch and hit the embankment, according to the Florida Highway Patrol.  The Nissan then overturned, ejecting the driver into the water, the FHP said. Paramedics pronounced him dead at the scene.  The cause of the crash remains under investigation, authorities said.
First emergency responders are currently at the scene.
This is a vehicle crash with injuries that has blocked part of I-95.  The delay of traffic on this route is due to how severe  the crash is.
Vehicles on this route are exiting I-95 at Donald Ross Blvd before they are getting to Palm Beach Gardens. 
The traffic jam has extended to just before Donald Ross Blvd.  To avoid delays, we
advise
that you avoid this route and take alternate routes. A good alternate route to use in this case is Florida's Turnpike or Alternate A1A.
Please drive with caution and stay safe.
Attorney Jason Weisser of Schuler, Halvorson, Weisser, Zoeller and Overbeck comments on this accident in with one dead in North Palm Beach County:  "This is a serious accident that unfortunately claimed a life.  We hope that the family can quickly find out the cause of the accident. If you've been injured in an accident, make sure you are properly represented by an experienced trial accident attorney."
Information about the Florida Highway Patrol
Each year FHP logs over 31 million miles and investigates over 200,000 crashes. Florida had less than two million residents in 1939, while today we have over 19 million with more than 90 million visitors to our state each year.
The post Man, 34, Dies In Crash Near Palm Beach Gardens appeared first on Traffic Center.
Powered by WPeMatico