Man, 47, Crashes Dump Truck Near Belle Glade Canal
A 47-year-old man from Royal Palm Beach is dead after the dump truck he was driving crashed into a canal bank, according to the Palm Beach County Sheriff's Office.
Jason Ferrando, 47, was headed northwest on the 28400 block of SW Conners Highway, along Lake Okeechobee, when his dump truck veered off the road, struck a guard rail and overturned into a canal bank. The truck was upside down in the canal when investigators arrived.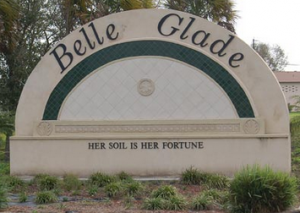 First emergency responders arrived at the site of the crash soon after the accident happened. They worked quickly to remove Ferrando from the truck but he later died at Lakeside Medical Center. The camper driver was also taken to the hospital; his condition is unknown at this time.  At this time it is believed that there were no other vehicles involved in the crash.
This is a vehicle crash with injuries said the Palm Beach County Sheriff's office. The cause of the crash is being investigated.
SW Conners Highway is partially closed at the moment due to the severity of the crash, causing traffic delays. Vehicles on this route are pulling to the roadside to allow crews work. Some are pulling into nearby side streets. The delay of traffic on this route is due to the severity of the crash. It is best to use an alternative route such as SW Warfield Blvd.
Please drive with caution and stay safe.
Attorney Jason Weisser of Schuler, Halvorson, Weisser, Zoeller and Overbeck responded about the crash in Belle Glade.  "It is sad whenever there is a death from a traffic accident.  We hope that the family can quickly find out all of the facts on what happened to cause this crash.  If you have been an accident and you want to know what your rights are, please call my office for a free consultation".
The post Man, 47, Crashes Dump Truck Near Belle Glade Canal appeared first on Traffic Center.
Powered by WPeMatico