Man Driving Acura Crashed And Died In Ft Lauderdale Reports The Broward Sheriff's Office
A young man, 18, from Lake Worth has died in a car crash near the intersection of Wilton Drive and NE 7th Avenue, the Broward Sheriff's Office said.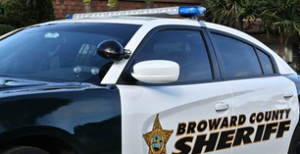 The driver lost control of his Acura and crashed while driving South on Wilton Drive.  The site of the crash is near Gym Sportsbar and Wilton Creamery.
According to the Sheriff's office, the driver lost control, swerved to the right and hit a large concrete divider leading to the crash.
First responders arrived promptly to the crash site to rescue the crash victims.  The cars had to use special devices to open the doors and remove the injured.  Fortunately they worked very quickly.
The driver and his passenger were both transported to the Broward Health Medical Center's trauma unit by the authorities. Unfortunately, he died shortly after arrival at the hospital while his passenger remains in the hospital with serious injuries.
The severity of the crash and evacuation of victims has led to serious traffic congestion. Commuters on this route are held in traffic jam. Cars are seen pulling into nearby Village Pub parking lot to get around the traffic backups.
To avoid delays, we suggest that you avoid this route and take alternate routes. A good alternate route to use in this case is NE 6th Avenue or NE 8th Avenue.
This story will be updated when more information is released from the Broward County Sheriff's Office.
Comments:
Attorney Jason Weisser of Schuler, Halvorson, Weisser, Zoeller and Overbeck comments on this accident in with one dead in Port St. Lucie:  "This is a serious accident that unfortunately claimed a life.  We hope that the family can quickly find out the cause of the accident. If you've been injured in an accident, make sure you are properly represented by an experienced trial accident attorney."
The post Man Driving Acura Crashed And Died In Ft Lauderdale Reports The Broward Sheriff's Office appeared first on Traffic Center.
Powered by WPeMatico