Man Hospitalized After Accident On Florida's Turnpike In Palm Beach County
A 19-year-old man hospitalized after crashing his vehicle on Florida's Turnpike in Palm Beach County, a Florida Highway Patrol spokeswoman said.
The crash occurred while he was driving northbound on Florida's Turnpike near the Okeechobee Blvd exit ramp  ramp in West Palm Beach.  According to the FHP spokeswoman, the young man from Boca Raton was trapped in his SUV after he was struck by a tractor-trailer In West Palm Beach.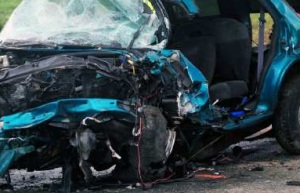 First emergency responders arrived at the site of the crash soon after the accident happened. The victim was transported to a nearby hospital with serious injuries.
The semi truck was reported to have switched from the right lane to the left, striking the passenger side of the SUV, according to an eyewitness' report. The SUV got lodged under the semi truck as both drifted off the road. The vehicles hit a guardrail and broke away from each other. The drivers sustained major injuries.
This is a vehicle crash with injuries said the FHP.  The cause of the crash is being investigated.
Comments:
Florida's Turnpike is closed at the moment due to the severity of the crash. Vehicles on this route are pulling to the roadside to allow crews work. The delay of traffic on this route is due to the severity of the crash. It is best to use an alternative route.
Please drive with caution and stay safe.
West Palm Beach personal injury attorney Jason Weisser of Schuler, Halvorson, Weisser, Zoeller and Overbeck responded to this accident.   "It appears that the driver of the semi-truck made an illegal lane change and struck the SUV.  It is very unfortunate that both of the drivers received injuries in this crash.  We hope that they both quickly recover.  Please be careful and obey the speed limits and traffic lights whenever you are driving a motorcycle, car, SUV or truck. This is especially true when there are children in the area.  We hope that all parties involved consult with an experienced trial lawyer.  If you have been injured in an accident, call my office for a free consultation to find out what are your rights".
Powered by WPeMatico