Man Hospitalized After Crash in Lake Worth
A car crash on Hypoluxo Road and Military Trail leaves man critically injured.
A man sustained major injuries after he was hit by a vehicle. The wreck happened at Hypoluxo Road and Military Trail, Palm Beach County Fire Rescue said.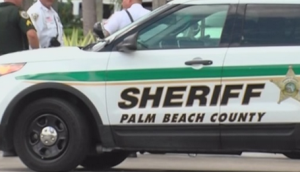 The victim was lying on the roadway when first emergency responders arrived. According to fire officials, he has been transported to a local trauma center.
No further information is available at this time.
This car crash led to a slight delay in traffic. Vehicles on this route are pulling to the roadside to allow crews work. This is a busy intersection that has several local business that have cars pulling in and out of them.  They in Chevron gas, McDonald's, Checkers and TD Bank.
It is best to avoid this route and make use of alternative roads. Lawrence Road and Haverhill Road are good alternative routes to use.
Please drive with caution and stay safe.
Attorney Jason Weisser of Schuler, Halvorson, Weisser, Zoeller and Overbeck comments on this accident:  "This accident unfortunately has sent victims to the hospital with injuries.  It has not been reported what the reason for the accident was.  It could have been have been caused by someone that was not paying attention.   Please don't be distracted when you are behind the wheel of a car, truck or SUV.   We hope that the victims retain proper legal council to represent them.  If you've been injured in an accident, make sure you are properly represented by an experienced trial accident attorney."
The post Man Hospitalized After Crash in Lake Worth appeared first on Traffic Center.
Powered by WPeMatico