Man On Motorcycle Injured In Accident On S. Congress In Lake Worth
A motorcyclist was injured in a two-vehicle accident, Palm Beach County Fire Rescue said.
The wreck happened at South Congress Avenue, just north of 2nd Avenue North.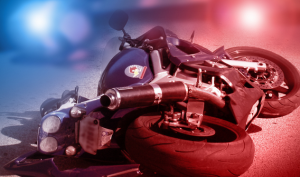 The motorcyclist was traveling on South Congress Avenue when he was hit by a car traveling on the same road. The impact of the crash threw him off his motorcycle and he landed on the street.
First emergency responders arrived shortly after the crash happened. Rescue crew found the motorcycle rider laying in the roadway, according to fire officials. The rider was taken by helicopter to a local trauma center with serious injuries. The extent of his injuries and his condition is unknown at the time of filling this report.
According to the Palm Beach County Fire Rescue, investigation is ongoing. The identities of both the injured motorcyclist and the car driver are yet to be released.
No further information is available at this time.
West Palm Beach accident attorney Jason Weisser of Schuler, Halvorson, Weisser, Zoeller and Overbeck comments.  He comments on this tragic accident involving a motorcycle rider in West Palm Beach.    "This tragic accident and shows again that looking out for motorcycles on the road is everyone's responsibility.  Please make sure you always yield the right of way to motorcycles.  If you or a loved one has been injured in an accident please take action.  Make sure you are properly represented by an experienced trial accident attorney."
Powered by WPeMatico