Man On Scooter Struck By Two Vehicles In Lake Worth Accident
A 37-year-old man driving a scooter on Interstate 95 was injured after being hit by two vehicles in a crash that left traffic at a standstill for several hours.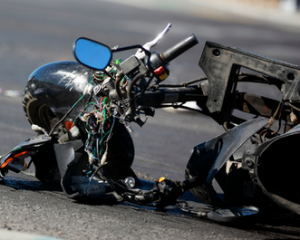 The accident happened on the southbound lane of I-95 near Lantana Road in Lake Worth, according to a Florida Highway Patrol crash report.
The victim was driving a 2009 JMST scooter south on the highway when a 2016 Chevrolet Cruze hit him from behind, said FHP Sgt. Mark Wysocky. After being thrown from the scooter, he was then hit by another vehicle, Wysocky said.
The victim was not wearing a helmet and suffered serious head injuries, police said. It is unclear how fast the scooter rider was driving his scooter. The other two drivers were not injured. The cause of the crash remains under investigation.  At this time no citations have been issued to any of the drivers, according to the report.
When reached by telephone, a man who identified himself as the victim's father was too distraught to speak. "I have no comments right now, it's a very difficult time," he said.
Vehicles were stuck in a traffic gridlock as a result of the accident. "There's nothing I can do but just sit here and wait it out. Everyone's been patient," a driver said. Drivers were advised to seek alternative routes to avoid massive traffic delays.
Attorney Jason Weisser of Shuler, Halvorson, Weisser, Zoeller and Overbeck responded to this unfortunate accident:   "This is an unfortunate crash involving a man on a scooter here in South Florida.  We hope that the injuries to all involved are not too serious and that they quickly recover.  Please be careful and use your best judgement to see if it is safe to take a scooter on an interstate highway.  If you have been injured in an accident, call my office for a free consultation to find out what are your rights".
Powered by WPeMatico