Many Hospitalized Following Belle Glade Accident On NW Ave F & NW 14th St
Several people were hospitalized after a traffic accident involving two cars at the intersection of NW Avenue F and NW 14th Street in Belle Glade.
A 30-year-old from Palm Beach traveling east in a BMW on NW Avenue F drove straight through the intersection for unknown reasons and crashed head-on into a Honda and a motorcycle on NW 14th street, according to the Palm Beach County Sheriff's Office.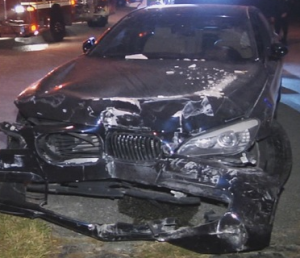 Two vehicles and a motorcycle were involved in the crash, according to Palm Beach County Fire Rescue. No word on what caused the BMW driver to lose control and crash into other vehicles. The three drivers and two passengers suffered injuries of various degrees following the crash.
First emergency responders arrived at the scene shortly after the crash happened. The victims were transported to a hospital. Their conditions are unknown at the time of this report.
This wreck has led to traffic congestion. It is advisable to avoid this route and take alternate routes. A good alternate route to use in order to avoid the route of this crash is NW Avenue E or NW Avenue G on the other side.  No further information is available at this time. Drive with caution and stay safe!
Palm Beach County accident attorney Jason Weisser of Schuler, Halvorson, Weisser, Zoeller and Overbeck responded to this unfortunate crash:   "This is serious accident with injuries in Belle Glade.   We hope for everyone's sake that it can be quickly discovered what the cause was.  It has been indicated that the driver of the BMW lost control of his car.  Please be careful and obey the speed limits whenever you are driving a motorcycle, car, SUV or truck. This is especially true when there are children in the area.  We hope that all parties involved consult with an experienced trial lawyer.  If you have been injured in an accident, call my office for a free consultation to find out what are your rights".
Powered by WPeMatico