Multiple People Have Been Injured After Davie Man Triggered Car Crash In Indian River County
A charter bus carrying college students to three Indian River County campuses overturned, leaving five people seriously injured and 5 others on board with minor injuries.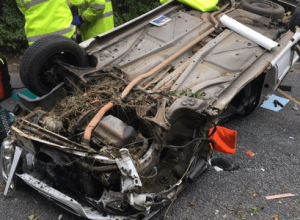 Florida Highway Patrol spokeswoman told the Associated Press there were five reported injuries after the bus overturned on an exit ramp of the South Beach in Indian River County.
FHP said in a statement, that the driver lost control on the ramp and the bus overturned on its side. The bus had 11 passengers and the driver on board when the crash occurred, a police statement said.
Approximately five of the passengers and the driver were taken to Indian River County hospital to be treated for minor injuries while four-passengers were treated for serious injuries, authorities said.
The bus had initially picked the students up at a University in the county, according to the Florida Highway Patrol officials statement.
The statement identified the bus driver as a 47-year-old man of Davie and said he has been charged with reckless driving by FHP. He could not be immediately located for comment.
Police said the cause of the crash remains under investigation.


Powered by WPeMatico