Off-Duty West Palm Police Officer Involved In Two-Car Crash In Boynton Beach
A two car crash during the morning rush hour is causing problems.  It has temporarily shut down westbound traffic on Hypoluxo Road.  This has been reported by the Boynton Beach Police.
The crash took place at Kingston Drive at the city's northern border, said Officer Jaclyn Smith, city police spokeswoman. A West Palm Beach police officer who was off duty as at the time of the crash was injured in the wreck, police said.
It involved two vehicles, including the West Palm Beach officer's personal car. No other person was injured in the wreck, Smith said.
Details on the events leading up the collision were not readily available.
Palm Beach County crash attorney Jason Weisser of Schuler, Halvorson, Weisser, Zoeller and Overbeck responded to this accident with injuries:   "This is a tragic accident here in Palm Beach County.  It is especially sad to see that a police officer was involved in the crash.  We hope for everyone's sake that the the investigation is wrapped up quickly.  Please be careful whenever you are driving a motorcycle, car, SUV or truck.  If you have been injured in an accident, call my office for a free consultation to find out what are your rights".
Florida Accident Statistics: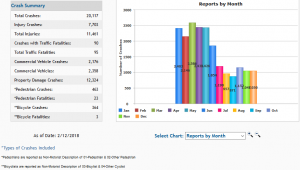 Powered by WPeMatico