One Dead, Another Injured Following Motorcycle Crash On Lake Osborne Dr
A fatal motorcycle crash has left one person dead and another person injured in Lantana, according to Florida Highway Patrol.
The wreck took place around Lake Osborne Drive and Lake Bass Drive near Lantana Road. Preliminary investigations revealed that the cause occurred after the driver of the vehicle lost control, swerved and struck the motorcycle. Two people were on the motorcycle at the time of the crash, according to Palm Beach County Fire Rescue.  According to witnesses at the scene the driver of the motorcycle tried to avoid the crash.  He swerved his motorcycle but was unable to avoid the impact that let to his death.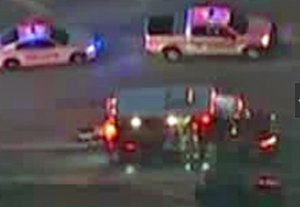 First emergency responders arrived shortly after the accident happened. One person was pronounced dead at the scene of the crash while the other victim was trauma-alerted to a local hospital. The vehicle driver was not injured in the crash.
Lake Osborne Drive is shut down at this time as crews are working hard to investigate the crash and clear the leftover debris from the crash, the Florida Highway Patrol said. This has led to traffic delays on this route. Drivers are advised to make use of alternative routes.
Attorney Jason Weisser of Shuler, Halvorson, Weisser, Zoeller and Overbeck responded to this unfortunate accident in Lantana.   "This is a tragic accident that resulted in one person dying and another injured.  It appears that the driver of the car is at fault for this accident.  We hope that the injured victim and the families of the  person that died in this accident reach out to an experienced trial attorney.    Please be careful whenever you are driving a motorcycle, car, SUV or truck.  They need to know what options they have.   If you have been injured in an accident, call my office for a free consultation to find out what are your rights".
Powered by WPeMatico