One Dead, Two Injured After Man Lost Control Of Car, Hitting 2 Vehicles In Boca Raton
A three-vehicle accident has left a man dead and two others injured, according to a police report.
The fatal accident happened on Palmetto Park Road in Boca Raton.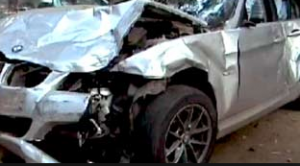 The driver, a 22-year-old man from Margate, died after he was ejected from his 2006 BMW during the three-vehicle crash. The driver was speeding when he hit the median and lost control. He then hit two vehicles, a curb and a light pole before he was ejected, the report said.  He was taken to Delray Medical Center where he later passed away.
The other two victims of the accident, a 17-year-old teenager who was a passenger in the BMM and the 52-year-old driver of a 2016 Infiniti, were each taken to West Boca Medical Center to be treated for major injuries, the report said. The condition of the victims was unknown at the time of filing this report.
Comments:
Palm Beach County personal injury attorney Jason Weisser of Schuler, Halvorson, Weisser, Zoeller and Overbeck responded to this unfortunate crash:   "This is serious accident with three people that were reported injured in Boca Raton.   It does appear that the injuries were very serious to all three that were in this crash.  If the reports prove to be correct, it was indicated that the driver of the BMW caused the accident.  He possibly will be liable for the crash.  We hope that it will be quickly discovered if he had a medical emergency.  This could have been the reason why he lost control.
Please be careful and obey the speed limits and traffic lights whenever you are driving a motorcycle, car, SUV or truck. This is especially true when there are children in the area.  We hope that all parties involved consult with an experienced trial lawyer.  If you have been injured in an accident, call my office for a free consultation to find out what are your rights".
Powered by WPeMatico