One Hospitalized, 1 Dead After Turnpike Crash In Miramar
A 30-year-old Miramar man suffered major injuries after a crash on the Florida Turnpike.  He is injured and it took the life of his 28-year-old fiancé.
A relative reported that his nephew is in critical but stable condition at Jackson Memorial Hospital and suffered from 3rd-degree burns on his back, neck, ear, and a part of his face. "He is incubated inside the burn unit of the hospital and will be heavily medicated for the next few days," he said.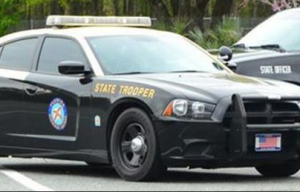 The accident happened in the westbound lanes just west of University Drive in Miramar. The driver had stopped his 2007 Honda in the left lane. It was rear-ended by a Nissan, according to the FHP.
FHP Sergeant, Mark Wysocky, said the impact was very severe.  It was so severe that it caused the Honda to catch on fire and explode.  The driver, who was critically injured, was pulled from the car by the Nissan's driver and another driver. The passenger who was the fiancée of the driver died at the scene.
"It's not known why the vehicle had stopped on the highway," said Wysocky. The driver was reportedly treated at the hospital for minor injuries and released.
Doctors will be watching him closely.  They know how susceptible he is to infections in this stage, according to the drivers uncle. "My nephew is conscious with his eyes open, he does not know his fiancé has passed away," said his uncle.
The driver's mother said that neither she nor her son wanted to say anything right now. Meanwhile, his loved ones were at his side inside the burn unit at the Ryder Trauma Center of Jackson Memorial Hospital.  Florida Highway Patrol and other emergency crews are conducting an investigation to find out the cause of the crash.
Comments:
Accident attorney Jason Weisser of Schuler, Halvorson, Weisser, Zoeller and Overbeck responded to this unfortunate crash:   "This is a tragic accident here in South Florida.  It is especially unsettling to see a death and others hurt in the crash.   Please be careful whenever you are driving a motorcycle, car, SUV or truck.  If you have been injured in an accident, call my office for a free consultation to find out what are your rights".
Powered by WPeMatico