One Injured in Motorcycle-Truck Accident on Northlake Blvd. in West Palm Beach
A man was flown to a local hospital after his motorcycle was involved in a crash with a truck, according to Palm Beach County Fire Rescue.
The wreck happened near Northlake and Hall boulevards.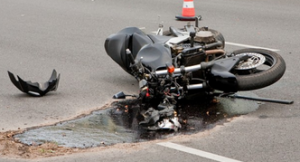 One person was seriously hurt following the motorcycle VS. truck crash. The Palm Beach County Sheriff's office says the crash happened at the intersection of Northlake Blvd and Hall Blvd.  Authorities believe the truck failed to yield the right of way while turning left onto Hall Blvd..  This caused the motorcycle driven by a man to hit the side of Morrison's truck.
The motorcycle driver was wearing a helmet but sustained multiple injuries according the law enforcement report.  The driver of the truck and her passenger were not hurt in the crash.  Authorities are continuing to investigate the crash.
West Palm Beach accident attorney Jason Weisser of Schuler, Halvorson, Weisser, Zoeller and Overbeck comments.  He comments on the tragic accident involving a motorcycle rider in West Palm Beach.    "This tragic accident and shows again that looking out for motorcycles on the road is everyone's responsibility.  Please make sure you always yield the right of way to motorcycles.  If you or a loved one has been injured in an accident please take action.  Make sure you are properly represented by an experienced trial accident attorney."
Powered by WPeMatico