One Injured In North Congress Avenue Crash In West Palm Beach
One person was injured in a crash on North Congress Avenue just north of Palm Beach Lakes Boulevard, the West Palm Beach Police Department said.
A Toyota Corolla was driving southbound at full speed in a northbound lane when it side swept one vehicle and ultimately hit a Toyota Prius head-on, police said. An occupant in the Toyota Prius suffered a major injury as a result of the crash. He was transported to a regional medical facility.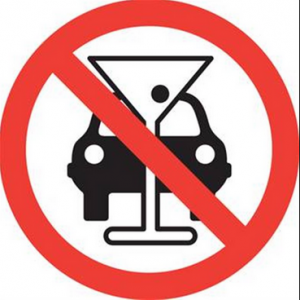 Emergency crews arrived at the scene shortly after the crash happened. Preliminary investigations revealed that the driver of the Toyota Corolla was driving under the influence of alcohol, putting other road users at risk, the West Palm Beach Police Department said.
The road is being closed in both directions as investigators investigate the crash. Motorists are asked to avoid the area due to traffic delays and seek alternate routes.  Any witnesses to the crash are asked to contact the police.
Accident attorney Jason Weisser of Schuler, Halvorson, Weisser, Zoeller and Overbeck responded to this unfortunate crash:   "This is a tragic accident here in West Palm Beach.  It is especially unsettling to see a crash that appears to have happened because of a driver being impaired.  Please be careful whenever you are driving a motorcycle, car, SUV or truck.  If you have been injured in an accident, call my office for a free consultation to find out what are your rights".
Drunk Driving Penalties in Florida
If you drink alcohol and drive you dramatically increase your chance of being in a crash. In addition, if you are pulled over and the officer asks you to take a blood, urine or breath test you are required to comply. Florida has the "Implied Consent Law". When you sign your drivers license you have agreed to take these tests upon request. Refusal to take any of the tests will result in an immediate suspension for one year. A second refusal will result in an 18 month suspension.
DUI Statistics
According to Florida DMV records there were 33,625 DUI convictions in Florida in 2011. Of the 55,722 DUI tickets issued in Florida in 2011 – 9,328 were issued by the FHP.   23,649 were issued by police departments in Florida, and 21,868 were issued by Florida Sheriffs departments.
Powered by WPeMatico