Person Struck By Train Near Lucerne and North G St. Lake Worth
A person was struck by a freight train near Lucerne Ave and North G Street in Lake Worth according to the Palm Beach County Fire Rescue.
The accident happened at near Lucerne Ave. and N. G Street.  First emergency responders arrived at the site of the crash soon after the crash happened. Crews say the person was lying by the tracks when they arrived.  Palm Beach County Fire Rescue said that the patient was transported to St. Mary's Trauma Center for treatment.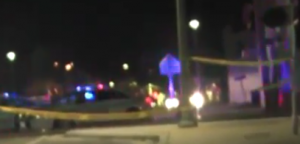 The roadway is currently closed and the tracks are stopped as crews work the scene. Motorists are asked to avoid the area.  The cause of the crash is still under investigation, according to the report.
Attorney Jason Weisser of Schuler, Halvorson, Weisser, Zoeller and Overbeck comments on this accident involving a car and a train:  "We hope that the cause of this accident is quickly discovered.  At this time it is unclear if it was from malfunctioning train signals.  We hope that the answers are found quickly.  Please always observe all posted signs whether you are driving a car, riding a bike or walking.  If you were injured in an accidentand want to discuss your rights, please contact my office for a free consolation".
Information About Railroad Crossings in the United States
Although rail incidents have declined over the last 15 years, railroad crossing fatalities spiked in 2014. Last year alone, 232 people died in railroad crossing accidents.  Approximately every three hours, a person or vehicle is hit by a train in the United States.
By law, trains always have the right of way because they cannot swerve, stop quickly, or change directions to avert collisions. A freight train traveling at 55 miles per hour takes a mile  to stop.  That is the length of 18 football fields or more to stop.  This is only after the emergency brakes are applied.
The post Person Struck By Train Near Lucerne and North G St. Lake Worth appeared first on Traffic Center.
Powered by WPeMatico