Nestled between Boca Raton and Fort Lauderdale on the east side of Florida's peninsula, Pompano Beach is known for beaches, offshore coral reefs, and the long Pompano Beach pier that stretches into the Atlantic Ocean.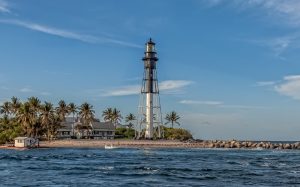 The area boasts some of the clearest waters and calming breezes along a three-mile stretch of pristine shoreline. Unfortunately, amid this beautiful backdrop, accidents continue to happen. If you were injured in an accident that was not your fault, you might be entitled to compensation.
The attorneys of Schuler, Weisser, Zoeller, Overbeck & Baxter P.A. recognize that money cannot make up for personal injury and property loss. However, it can help pay your medical expenses, make up for lost wages, and make your recovery a little bit easier.
Two-thirds of individuals who file for bankruptcy say that medical expenses were one of the key factors that contributed to their financial difficulties. The legal team at Schuler, Weisser, Zoeller, Overbeck & Baxter P.A. knows the financial, physical, emotional, and mental burden that can come with accident-related injuries.
We want you to know that you are not alone. It is our mission to fight for your right to fair compensation. Call our office today at 561.689.8180 for a free consultation and case evaluation.
Do I Need a Personal Injury Attorney?
Each year, there are far too many people who are injured in preventable accidents and left to pay the price for someone else's negligent or careless behavior. Victims have to cope with the pain and suffering of the accident itself and are also forced to live with the aftermath.
After an accident that was not your fault, the at-fault party's insurance company may send an insurance adjuster to ask you questions or request a recorded statement. It is in your best interest not to speak to an adjuster without your attorney present.
Insurance adjusters are skilled negotiators. Your experienced Pompano Beach personal injury attorney can help prevent you from inadvertently saying something that could negatively affect your case. It's important to know that it's the adjuster's job to gather evidence from you that disproves your claim.
Our skilled legal team is comprised of aggressive negotiators and skilled trial lawyers who fight hard to protect your right to fair compensation. They can help recover money for your lost income, hospital bills, and other injury-related expenses.
Our Practice Areas
There are two important factors you should consider when you are hiring an attorney. The firm's attorneys should have experience in the area of the law that you need and be board certified. The attorneys at Schuler, Weisser, Zoeller, Overbeck & Baxter P.A. are among the roughly one percent of attorneys in Florida who are board certified in civil trials.
Personal injury insurance claims and lawsuits can be filed after a variety of accident types. Slight variations in case law can make the difference in successfully recovering damages. Below is a list of the kinds of cases our team handles. If you don't see your type of accident in the list below, call our office at 561.689.8180 to discuss your options.
Meet Our Team
Our firm includes a large legal team with a wide variety of resources we can use to protect each of our clients. Our partners have experience representing clients throughout Florida and the nation.
Our firm's partners have experience in their professional careers within the State's Attorney's office, prosecuting felony cases before joining the firm and becoming actively involved in civil trial litigation. One of the partners, Michael Baxter, had 16 years of experience defending hospitals and healthcare providers. He drew on that experience to become a leading medical malpractice attorney.
In addition to numerous associates within the firm, our legal team also includes highly skilled investigators, personal injury investigators, and pre-litigation assistants. Multiple paralegals support our team, and we have nurse consultants who work specifically on medical malpractice cases.
Our team is committed to getting our clients the best legal representation possible. Our partners have committed to providing the team with the resources needed to meet that goal.
Types of Available Compensation
After an accident-related injury, you may be wondering what type of compensation is available. When negotiations with the insurance company are successful and result in fair compensation for your injuries, you may receive economic and non-economic damages.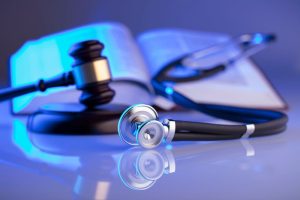 Economic damages are compensation for verifiable costs. This can include medical expenses, such as hospital and doctor bills, prescriptions, assistive devices, and counseling when needed. Other types of economic damages include compensation for lost wages if you're unable to return to work after the accident and lost future earnings.
Non-economic damages are compensation for non-verifiable costs. These can include disfigurement, loss of enjoyment of life, or pain and suffering. If negotiations with the insurance company do not produce fair compensation, we are fully prepared to move ahead with a personal injury lawsuit.
If the court finds in your favor, you will likely receive economic and non-economic damages.
Time Limit on Personal Injury Lawsuits
Each state places a time limit on how long you have to file a personal injury lawsuit. This time limit is set forth in the statute of limitations. In Florida, the law allows either two years or four years from the date of the incident to file the proper paperwork.
The time limit is based on the type of accident. For example, you have four years to file a lawsuit if you were injured in a car crash, explosion, or in a slip and fall on someone else's property.
There is a two-year time limit for other incidents, such as professional malpractice, including medical malpractice, and wrongful death. It's in your best interest to speak with an attorney as soon as possible after an accident to determine the time limit that pertains to your case.
Call an Experienced Attorney for Help Today
Our Pompano Beach personal injury attorneys are committed to helping our clients get the maximum compensation they deserve after they were injured through the wrongdoing of another. We believe that our results and testimonials from satisfied clients speak for themselves.
Call the office of Schuler, Weisser, Zoeller, Overbeck & Baxter P.A. today at 561.689.8180 to schedule your free consultation and case evaluation. You'll speak with an experienced legal professional from our team who will review the details of your case and answer your questions.