Several Injured After Multi-Vehicle Crash in Belle Glade At NW Avenue F and NW 14th Street
Several people were hospitalized after a multi-vehicle crash near NW Avenue F and NW 14th Street in Belle Glade.
Multiple vehicles and a motorcycle were involved in the crash, according to Palm Beach County Fire Rescue.   A 2009 Acura TSX turned left onto NW 14th Street from NW Avenue F in front of a 2011 Ford F-150, the sheriff's office said.  The vehicles collided, sending the truck and its 17-year-old driver of Belle Glade over a concrete median and into the northbound lanes of traffic on Main Street.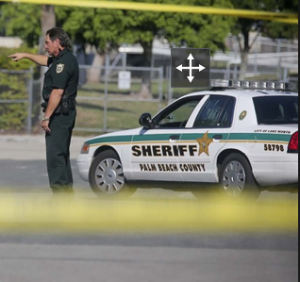 A 2008 Lexus IS 250 immediately hit the truck, pushing it into the path of a 2015 Ford E-350, a full-size van. The van hit the driver's side of the truck and went on to sideswipe the motorcycle.
The van driver and truck driver were seriously injured in the wreck.  Both were wearing seatbelts, records show. A passenger in the van, who died in the crash, was not.  The Acura driver was not injured in the wreck, the sheriff's office said.  She was wearing a seatbelt. The Lexus driver, also of Belle Glade, sustained minor injuries in the wreck.
All injured victims were taken to St. Mary's Medical Center, where the van passenger later died. It is unclear whether the motorcyclist, who only sustained bruises his knee, was taken to a hospital.
No word on what caused the crash and no further information is available at this time.
Comments:
Accident attorney Jason Weisser of Schuler, Halvorson, Weisser, Zoeller and Overbeck responded to this unfortunate accident with a death:   "This is a tragic accident here in Palm Beach County.  We feel for the family in this time of such a loss.  We hope that the investigation is completed in a swift manner.  Please be careful whenever you are driving a motorcycle, car, SUV or truck.  If you have been injured in an accident, call my office for a free consultation to find out what are your rights".
Powered by WPeMatico