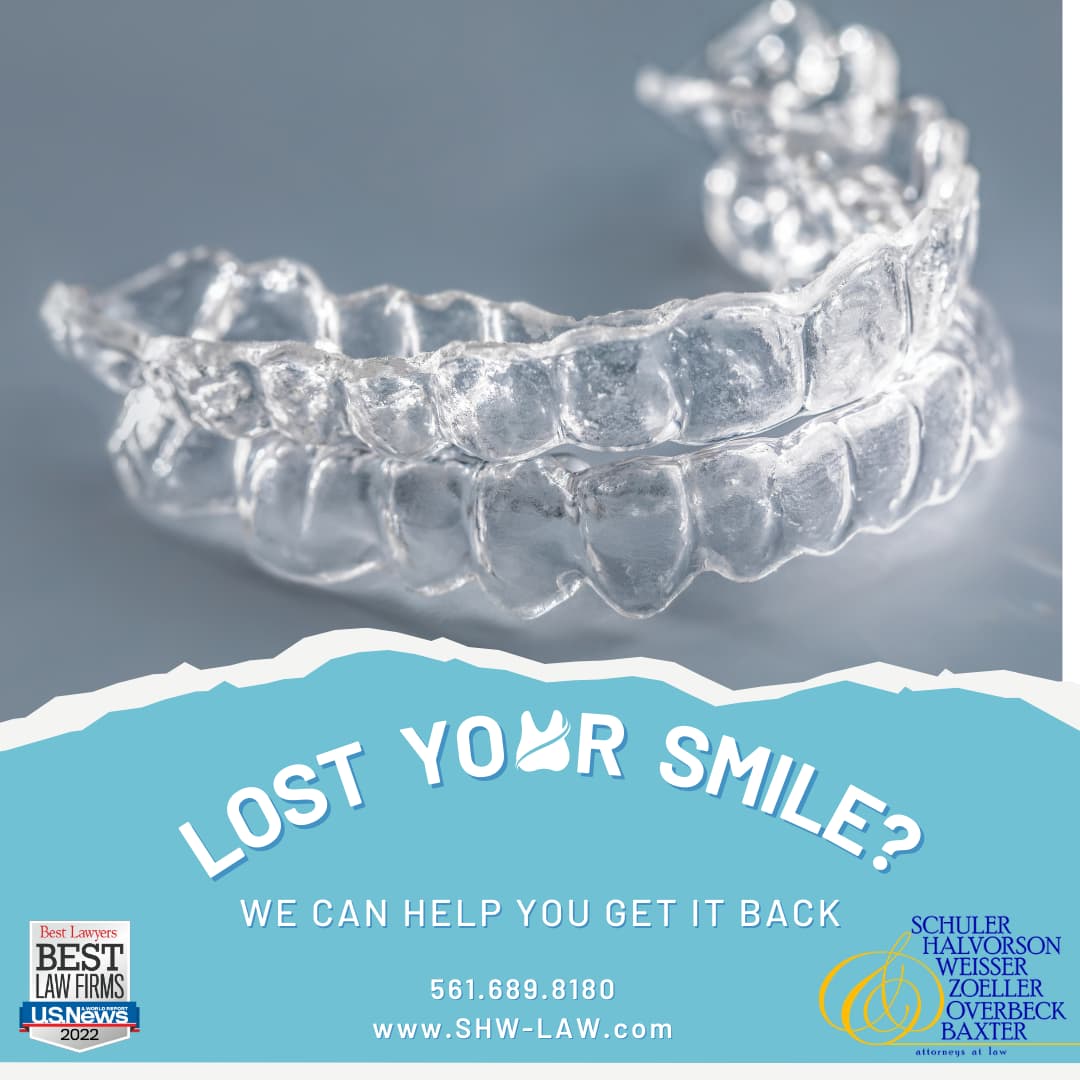 Partner William D. Zoeller is looking for SmileDirect customers who have been negatively impacted, injured, or have dental issues caused by their products.
SmileDirect is a teledentistry company that offers teeth aligners for a fraction of the cost of traditional braces. These products are marketed as a more-convenient, cost-effective means to a brilliant smileusing custom-fitting plastic trays that help straighten teeth. To use them does not require an in-person consultation of a dentist or orthodontist.
But we've been contacted by patients/customers who have reported gums bleeding or receding, teeth feeling loose, the aligners cutting their gums. Some were diagnosed with crossbites, misalignments, and other serious dental problems after using SmileDirect. These issues can lead to frequent headaches, strain in the neck and jaw muscles, migraines, difficult or painful chewing, and other issues.
Please call Schuler, Weisser, Zoeller, Overbeck & Baxter P.A. at 561.689.8180 and say, "SmileDirect," so we will put you in touch with our legal team to help you get your real smile back.
Read more: This Company Says It Will Fix Your Smile. It May Shush You if It Doesn't.